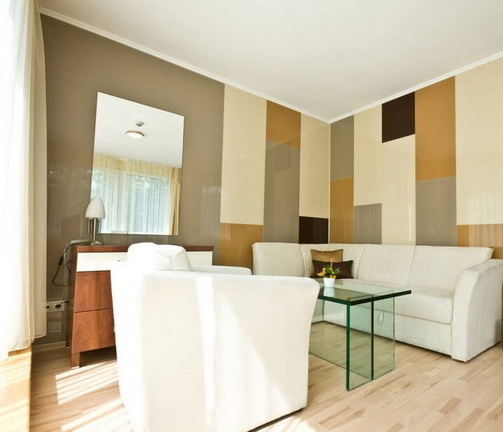 In Lisichansk glass factory "Proletary" start issue new products.
Glass "Skinali Glass" - new opportunities for architects In modern architecture there are many solutions for glass processing for both outdoor and indoor use. For these purposes, the company started production of new products - sheet glass with paint coating "Skinali Glass". This glass is produced on the fully automated line of the company KLOPPER, the European leader in the field of technologies and equipment for the production and processing of glass.
Glass "Skinali Glass" is an indispensable product in the creation of modern architectural forms of glazing facades of buildings.
The use of such glasses allows modern designers to create architectural masterpieces of modern facades of various color forms. Also, "Skinali Glass" is indispensable when decorating interior spaces, allowing not only to decorate glass partitions of offices and other public premises, but also is a good alternative for decorating bathrooms and kitchens, as well as furniture elements.
Having a wide variety of colors and shades, as well as the possibility of manual or automatic cutting, this glass makes it possible to create various mosaic and other architectural compositions.
Light and color are the basis of the unrivaled beauty of glass with a paint coating, effectively combined with wood, metal or stone.
tags: skinali glass, glass lacquer coating, leasing invest, glass, factory, proletary