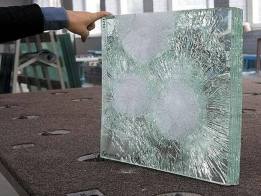 LLC "LEASING INVEST" is one of the leading enterprises in the industrial processing of the glass in Ukraine and abroad. The Company is engaged in production of various range of glass products, including laminated glass , with the use of high – quality specialized PVB films (polyvinyl butyral) Kuraray TROSIFOL (Germany) on different thicknesses of the glass.
Armored triplex is widely and actively used in the production of doors, windows, partitions and reliable cash units in modern banks. This triplex can provide the maximum level of protection of the financial institutions and its workers.
Due to polyvinyl butyral film after the destruction of such glass its fragments don't scatter into small parts and safely held on the film, not allowing them to hurt others.
The high level of the quality of the armored triplex is guaranteed by a series of tests made at the level of production of the glass. With their help, the degree of compliance of the material to all state quality requirements, including UNSS B V.2.7-123-2004 (GOST 30826-2001) is determined. As for the protection class, this index is chosen individually, depending on the needs of every individual user.
Technical characteristics of the armored glass:
min. sizes of the glass sheet: 480*180 mm;
max. sizes of the glass sheet: 4200*2250 mm;
the thickness of the glass consist of set thicknesses 4, 5, 6, 8,10, 12, 14, 16, 18 and 20 mm (depending on the customer's requirements) but not more than 90 mm;
protection classes: SP1, SP2, SP3 and P1, P2, P3, SK1, SK2, SK3 depending on the set of layers and thicknesses of the glass;
the average weight of this product is from 43 kg per 1 sq. m
This type of triplex is able to withstand the most difficult stresses: stone shot, bullets and so on.
Your inquiry successfully accepted, we will contact you as soon as possible.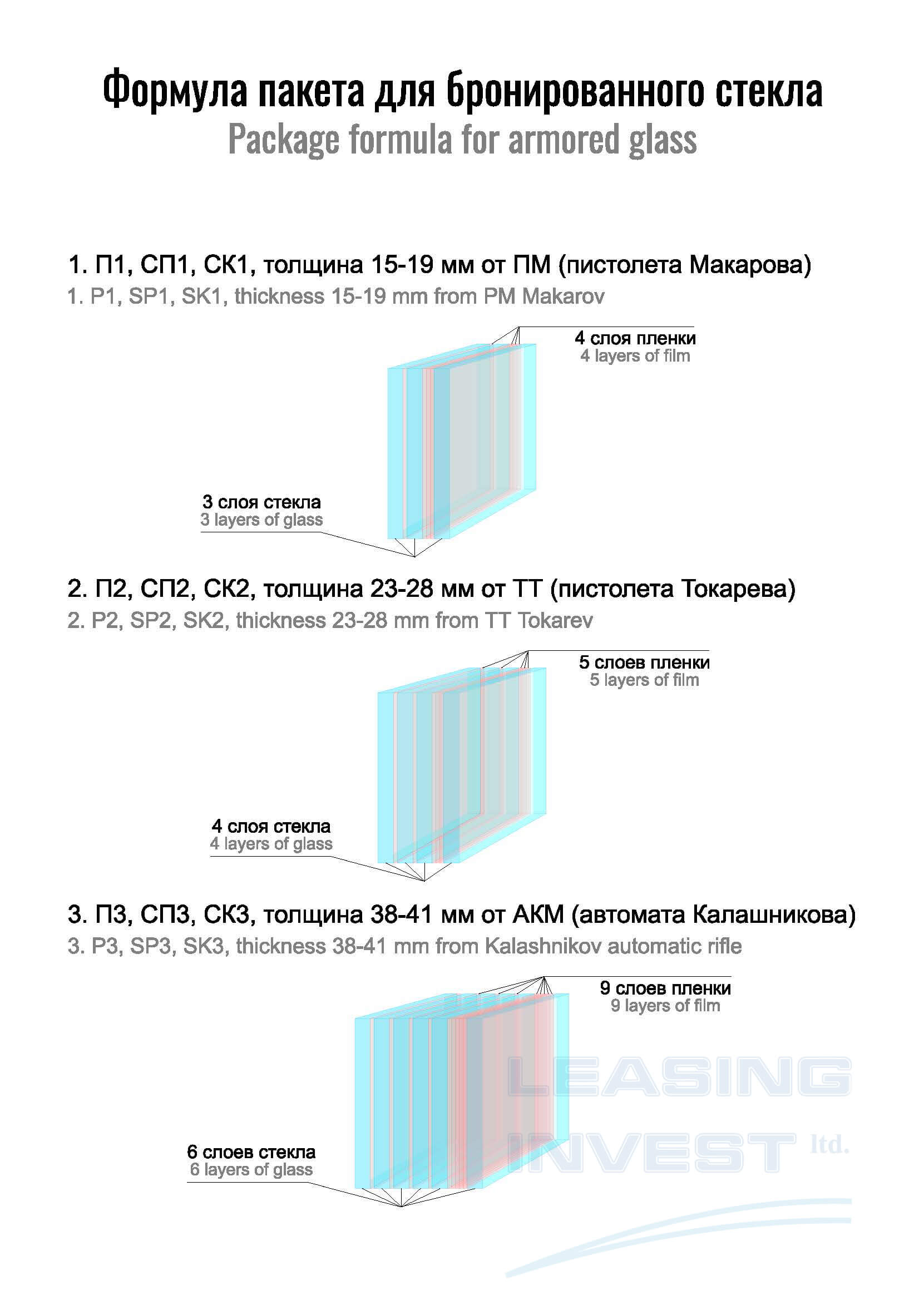 Wish to buy armored triplex in Ukraine with delivery or you have any questions, please contact us at the following phones for consultation:
+38 (050) 053-34-63
+38 (098) 184-84-00
+38 (098) 185-00-70
+38 (067) 233-53-80 (Kiev)
Or use the "Back call" form and we will call you back.

Buy triplex, armored triplex, glass, mirror, flat, to order, price, buy, delivery, glass for transport, railway carriage, glass cutting, tempered glass, glass with lacquer coating, Ukraine, Vinnytsia, Volyn, Dnipropetrovsk, Zhytomyr, Zakarpattia, Ivano-Frankivsk,Transcarpathia, Kyiv, Kirovohrad, Luhansk, Lviv, Mykolayiv, Odessa, Poltava, Rivne, Sumy, Ternopil, Kharkiv, Kherson, Khmelnytsky, Cherkasy, Chernihiv, Chernivtsi, Dnepr. lacobel