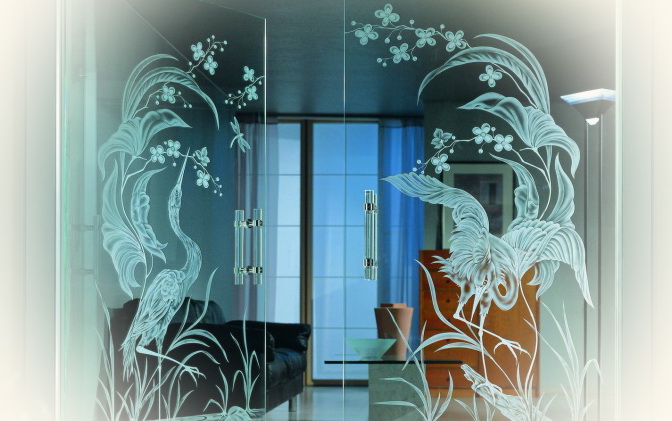 Glass with picture made by sandblasting method
WE HAVE THE OPPORTUNITY TO MAKE THE PROCCESING OF THE GLASS/MIRRORS:
within the continuous method;
art method/any image through the silk-screen;
Glass/mirror with the sand-blasting image looks very beautiful, widly used within the production of: furniture, paertitions, doors, interior items, glass cases, enterprises' logo tablets, labels, complex ornaments and other glass items.
max. size - 3210х2250 mm;
min. size - 200х200 mm;
thickness from 2 to 12 mm;
Examples of the glass with sand-blasting processing:
Watch - Catalog Sandblasting glass and mirrors
Your inquiry successfully accepted, we will contact you as soon as possible.
Wish to buy armored triplex in Ukraine with delivery or you have any questions, please contact us at the following phones for consultation:
+38 (050) 053-34-63
+38 (098) 184-84-00
+38 (098) 185-00-70
+38 (067) 233-53-80 (Kiev)
Or use the "Back call" form and we will call you back.