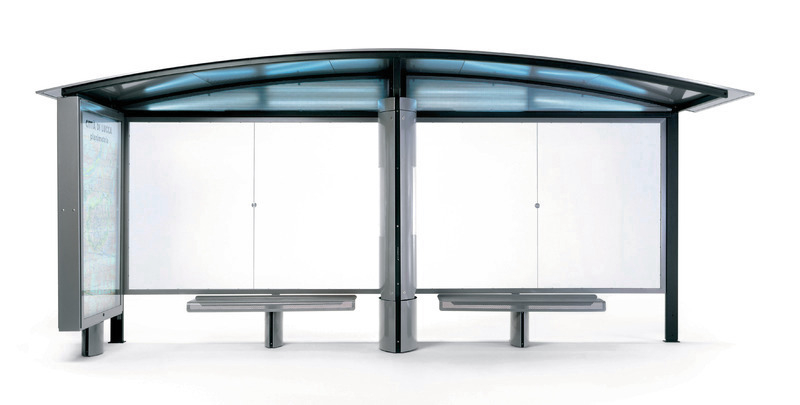 Stop pavilions and glass stoppages have proved to be multifunctional devices with the property of not only hiding from bad weather during the waiting period for a bus or trolleybus, but also an excellent testing ground for advertisers, including light boxes and information stands in the pavilion design allows using stops as advertising media. And the use of a structural fiberglass profile with unique properties will allow the glass to be fastened easily, while this material does not deform, does not emit toxic substances, absolutely does not require additional costs during operation, and is also resistant to mechanical influences.
Such products as tempered glass with digital printing are a qualitatively new type of product that, when applied to glass stops, will create an impeccable design exterior for the improvement of your city. The main advantage of glass stops with glass with digital printing is the possibility of placing images with a schematic map of the city, with driving directions, with trolleybus route schemes or other useful information for your city (Coat of arms, Flags, geographical coordinates, city history, etc.) .
Our company specializes in the manufacture of stops and stop pavilions made of glass, including hardened with a seal, tempered bent, triplex, while offering different pricing options.
Your inquiry successfully accepted, we will contact you as soon as possible.
Examples of stop pavilions and stops from glass are given below: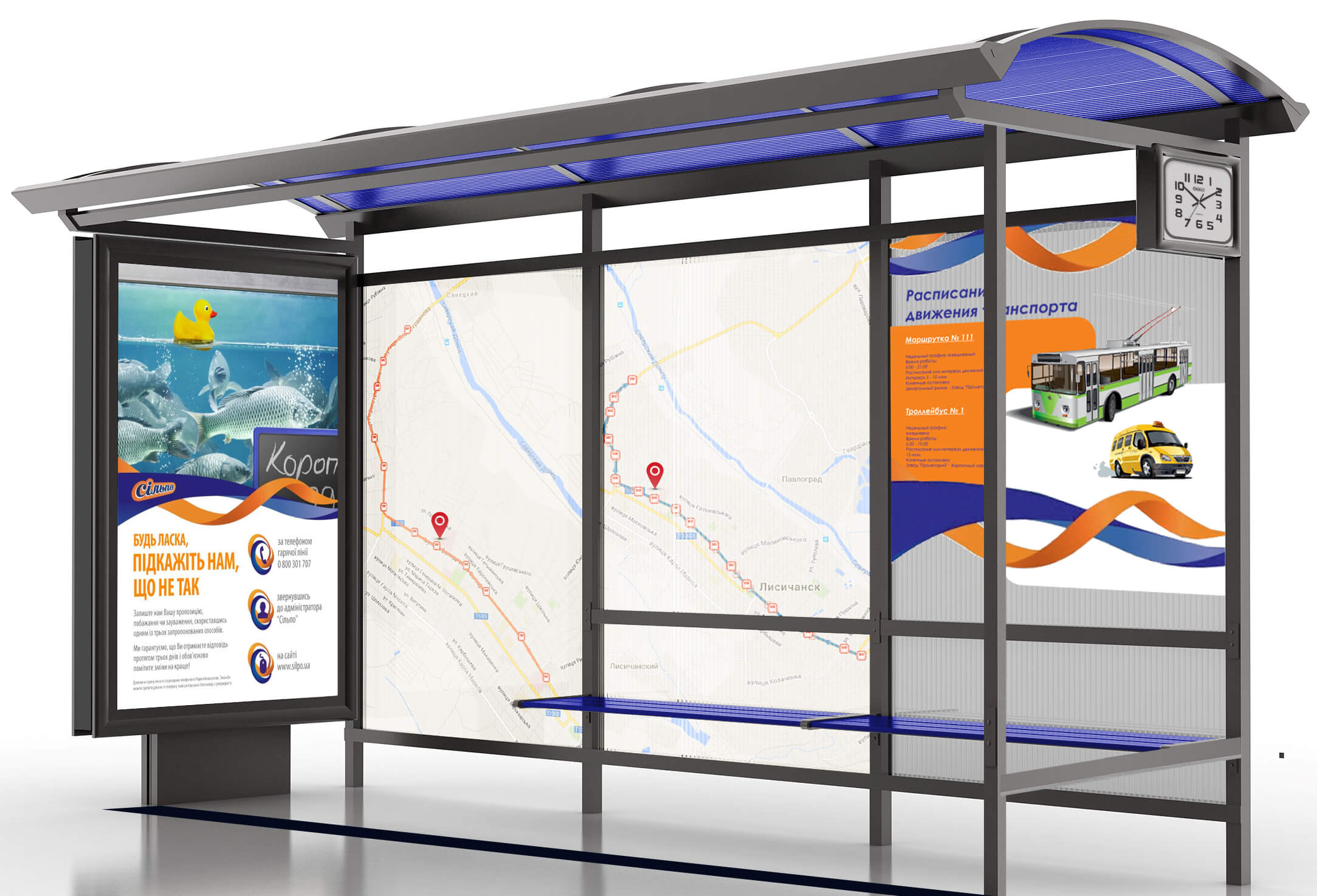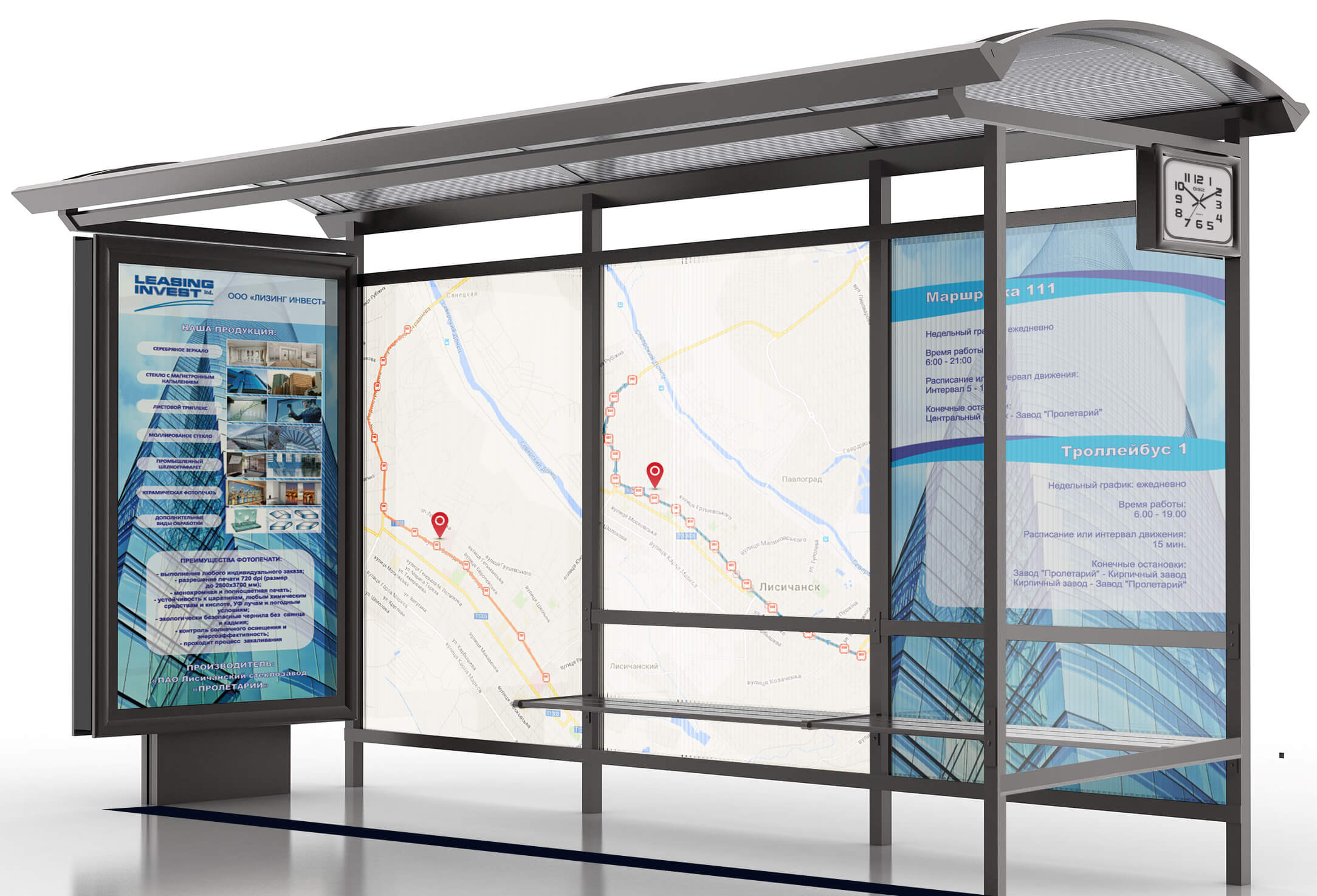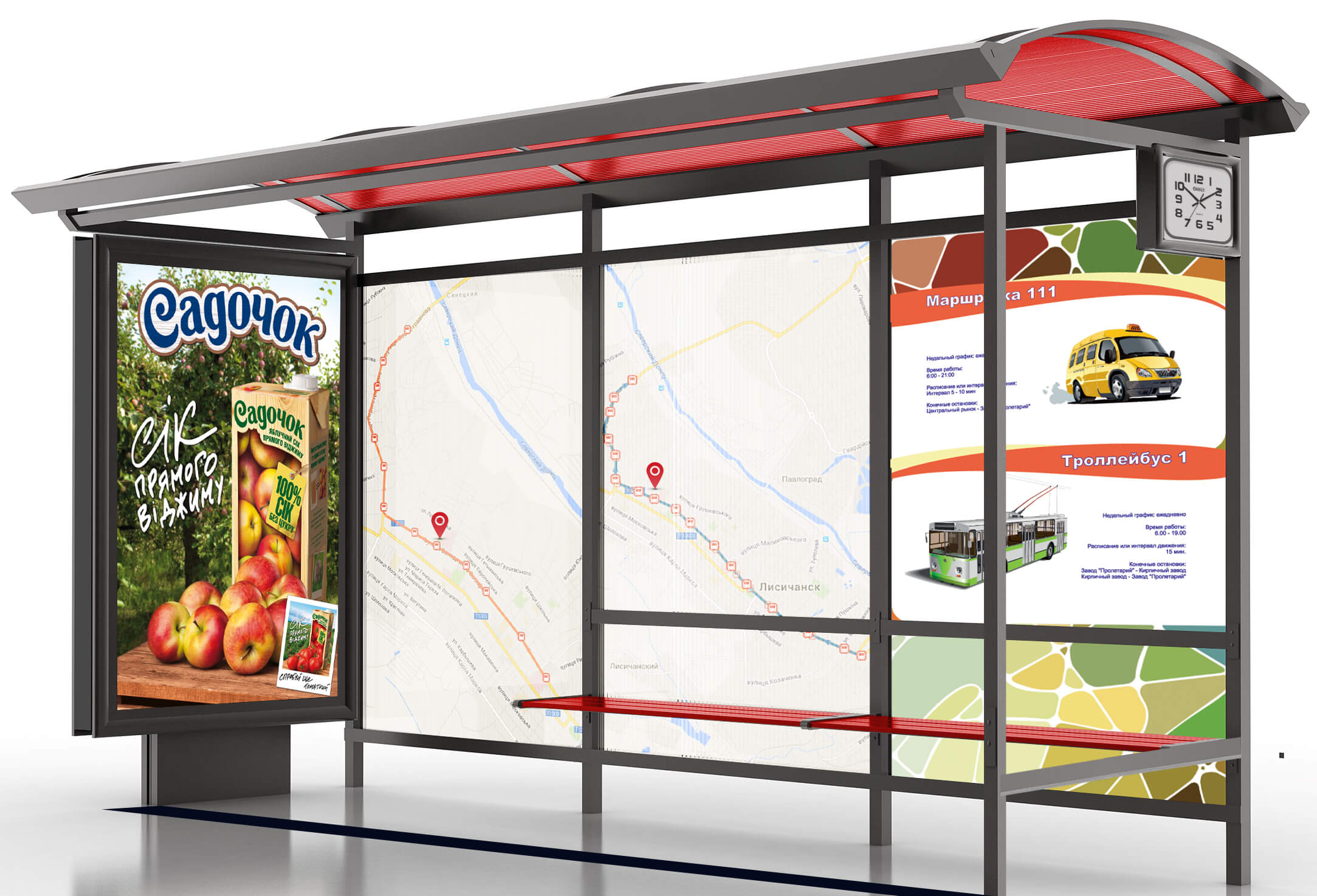 Would you like to order glass for stops or do you have any questions, please contact us at the following phones for consultation:
+380 67 233 53 80
+380 98 185 00 80
Or use the "Back a call" form and we will call you back.
Glass for stops in Ukraine with delivery: Vinnitsa, Volyn, Dnepropetrovsk, Zhitomir, Zakarpattia, Zaporozhye, Ivano-Frankivsk, Kiev, Kirovograd, Lugansk region, Lviv, Mykolaiv, Odessa, Poltava, Rivne, Sumy, Ternopil, Kharkov, Kherson, Khmelnitsky , Cherkasy, Chernigov, Chernivtsi