Such stop is intended for safe waiting by passengers of public transport in specially designated places.
When installing stops, you need to consider several factors:
comfortable conditions for passengers awaiting transport - comfortable benches for seating;
trash can;
protection from wind, rain and snow (the presence of glass fragments).
Construction of the stop consists of glass (back and side) walls, a canopy (roof), benches, trash can.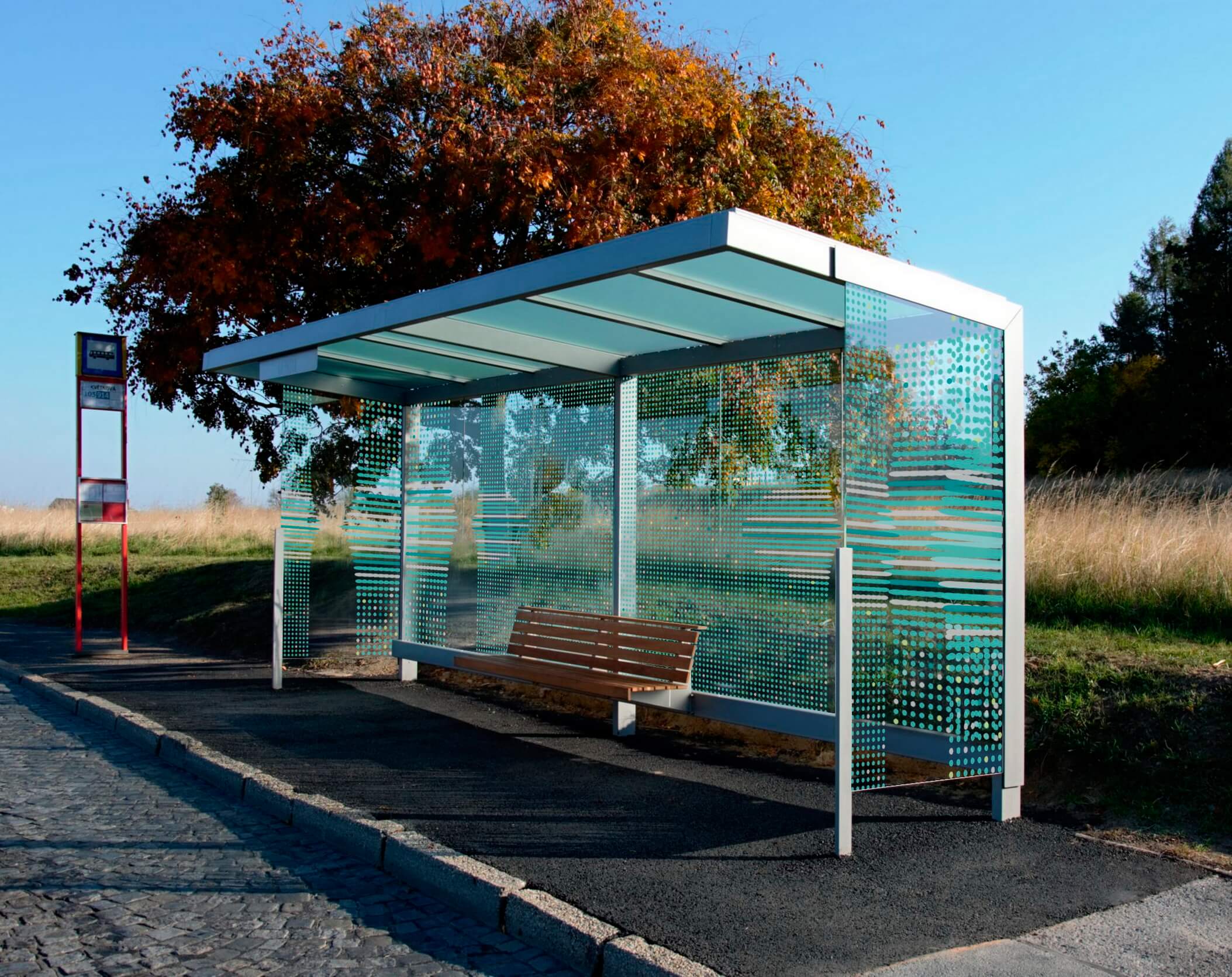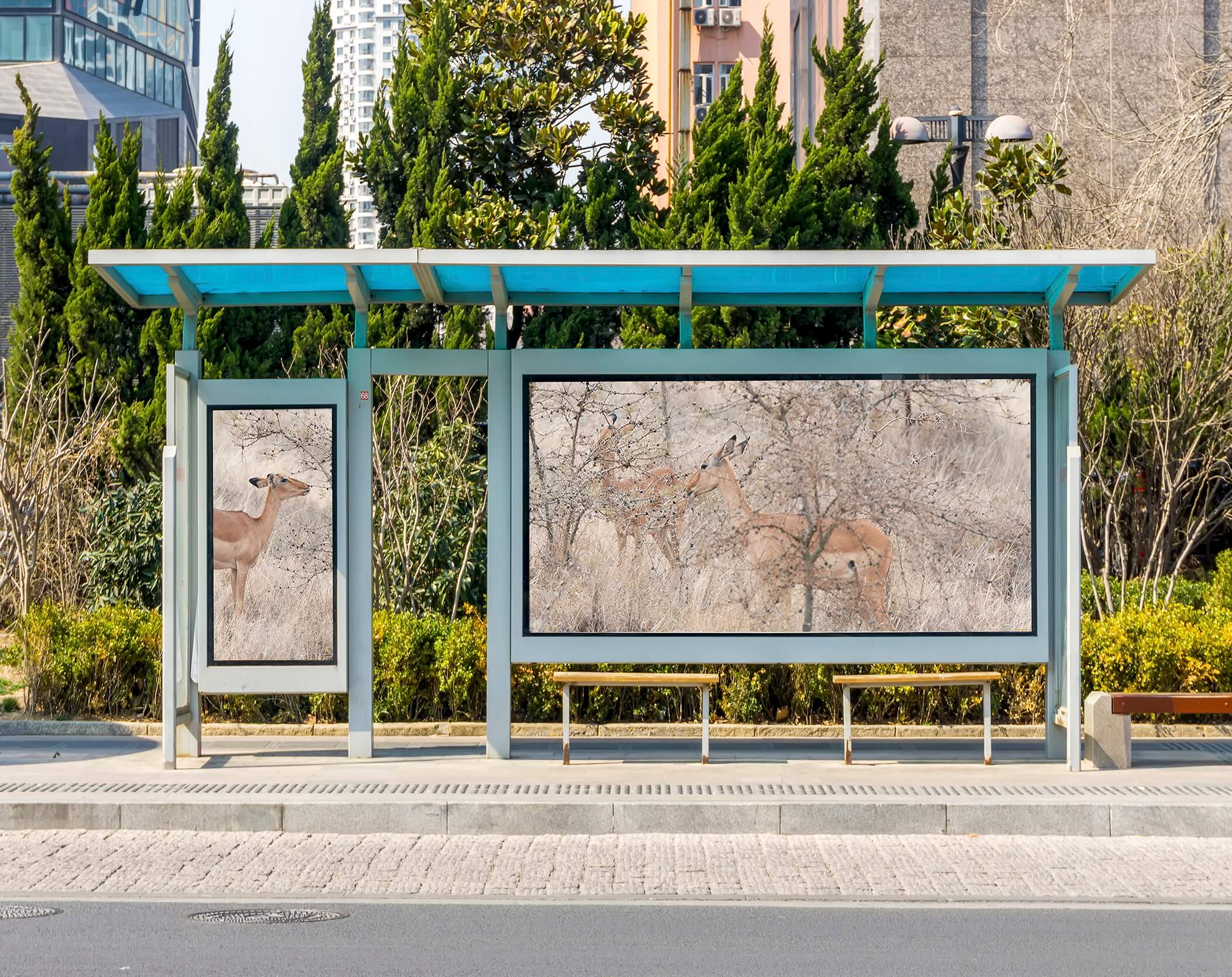 The glass walls of the stop (internal and external) can be used as a place for advertisements, logos, any images, if possible, you can install a light box or city light.
Bus stops are an integral part of cities and towns, villages, etc. Stops are made in a modern design, aesthetically equip waiting areas for public transport. They are reliable due to extra strong metalwork, canopy and tempered glass.
Bus stop can be made in a form of total frame or in the form of a prefabricated construction. Prefabricated construction stops are convenient for transportation to the place of their installation in any region. Their advantage is the strength and reliability of the design, compact dimensions, trouble-free transportation, quick and easy installation and, if necessary, easy replacement of individual elements.
Your inquiry successfully accepted, we will contact you as soon as possible.
Would you like to order glass for stops or do you have any questions, please contact us at the following phones for consultation:
+380 67 233 53 80
+380 98 185 00 80
Or use the "Back a call" form and we will call you back.
Glass for stops in Ukraine with delivery: Vinnitsa, Volyn, Dnepropetrovsk, Zhitomir, Zakarpattia, Zaporozhye, Ivano-Frankivsk, Kiev, Kirovograd, Lugansk region, Lviv, Mykolaiv, Odessa, Poltava, Rivne, Sumy, Ternopil, Kharkov, Kherson, Khmelnitsky , Cherkasy, Chernigov, Chernivtsi