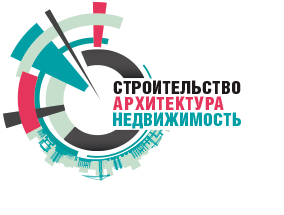 International ExpoForum Building. Architecture. Real Estate. includes complementary exhibition - Comfort House, Building and Architecture, Wood house and ENERGY & ECO TECHNOLOGY. The exhibition format allows to cover all aspects of the construction industry in Ukraine and in the world simultaneously and as completely as possible.
Three exhibitions to be held simultaneously is a great chance to get maximum information, contacts and experience. Rich program of events for specialists in each construction segment will allow to study in depth the topical issues concerning construction and upkeep of buildings in accordance with new environmental and technological standards.
Comfort House, Building and Architecture and Wood house will present more than 400 Ukrainian and foreign exhibitors on the area of 20,000 sq.m, the exposition and the events will be attended by more than 15,000 professionals of the industry from all over Ukraine and abroad.
Distinctive features of the building exhibition:
a wide presentation of all branches of the building complex, leading international companies and brands occupying serious positions not only in Ukraine but also in the whole world;
modern specialised expositions, answering world standards;
actual business-program;
numerous professional audience.
Basic advantages:
largest domestic exhibition in area of building and development;
complete complex of services given by the leading company of the exhibition business of Ukraine;
assistance in introduction of innovative projects, effective technologies, materials and equipment of a building industry; assistance to developing of middle and small business;
effective instrument to achieve results; helping to increase the competitiveness of companies in a build complex;
ideal place for establishing connections, signing contracts between organizations, enterprises, firms-suppliers.
Work schedule
Official opening ceremony: 05.10.2017 11:00
Working hours: 05.10.2017 11:00 – 18:00
06.10.2017 10:00 – 18:00
07.10.2017 10:00 – 18:00
Exhibition closing: 07.10.2017 17:00
Transfer
The venue of exhibition:
KYIVEXPOPLAZA exhibition center
2-b, Saliutna Str., 04111 Kyiv, Ukraine
Tel. +380 44 4619585,
fax +380 44 4619921
Nearest metro station "Nyvky"
4 metro station stops from Central Railway Station
By car from Pobedy Avenue to Scherbakova street or to Tupoleva Street
37 km. to Boryspil airport